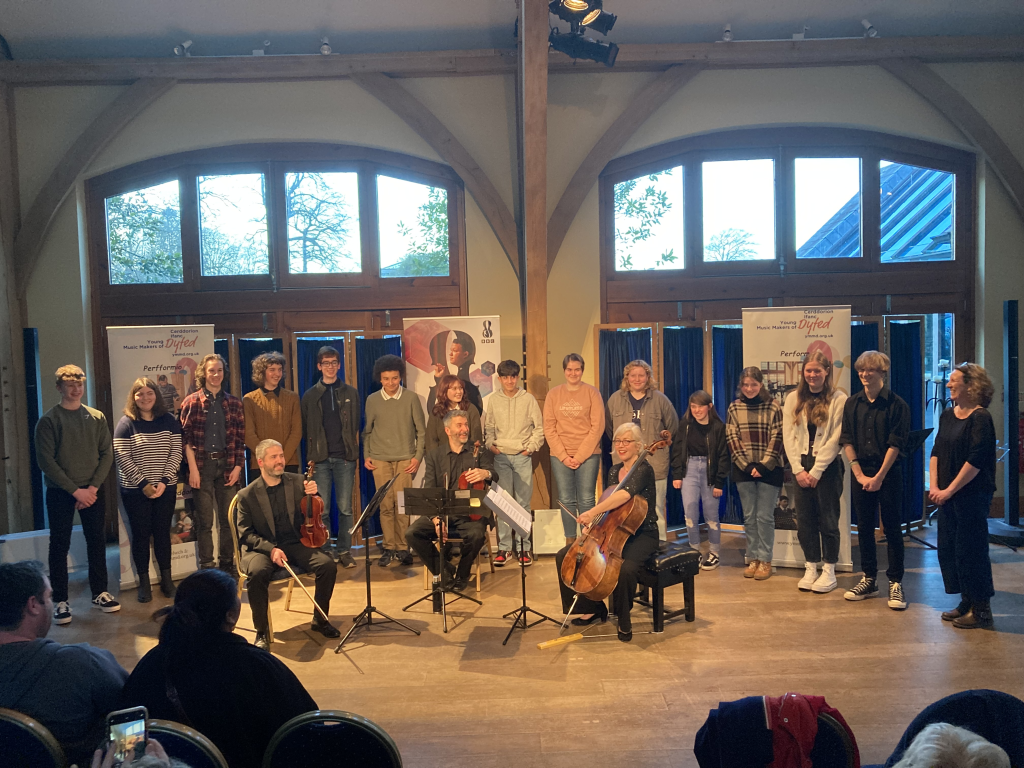 Working with young people in schools has always been central to Lynne Plowman's role as a composer in Wales.
Since 2007, Lynne has been the Resident Composer for Dyfed Young Composers, a pioneering scheme which supports composition teaching in secondary schools and sixth form colleges across West Wales. Run by the charity, Young Music Makers of Dyfed, the scheme provides free composition workshops, individual tuition and performances of pupils' work by professional musicians. Ensembles involved in the scheme have included O Duo, Piano Circus, Red Priest and The Hermes Experiment. In 2021, Dyfed Young Composers entered a partnership with the BBC National Orchestra of Wales, who now provide musicians and facilities to record the young composers' pieces each year. Schools in Carmarthenshire, Pembrokeshire and Ceredigion can apply to take part by contacting Young Music Makers of Dyfed:
ymmd.org.uk
For pupils in Wales studying A level music, 'Night Dances' by Lynne Plowman, is a set work on the WJEC syllabus.
For primary and secondary schools, Lynne's theatre score for A Midsummer Night's Dream is part of the Royal Shakespeare Company's "Dream 2016 Playmaking Pack". A fantastic resource, the free music pack includes sheet music and audio tracks to use in school productions, as well as ideas for composing in the classroom. It has been used by over 1,000 schools world-wide and can be downloaded from the RSC website:
www.rsc.org.uk
Contact Lynne to request a school visit